About Our Site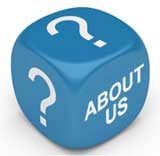 ResponsibleCitizen was formed to offer a unique reference point on how to beat anti-social behaviour and promote good citizenship.
ResponsibleCitizen is a unique reference tool for anyone who wants to learn more about citizenship, what it means to be a valuable member of the community and how children are taught about being a citizen in schools.
The articles contained on ResponsibleCitizen aim to give the reader a detailed background look into what citizenship actually means and why it is so important that children are now learning about it. ResponsibleCitizen also contains articles which will help youngsters studying citizenship to understand more about society in the UK.
The website is also a useful tool to understand more about the laws and rules which have come into force over recent years to try and cut down on anti-social behaviour.
Although it feels like a modern phenomenon - and there are certainly modern ways in which it has manifested itself - anti-social behaviour has long been a problem. But there are now a superfluity of laws surrounding it which means we often hear more about it than in the past, which can be confusing. ResponsibleCitizen can help to break down some of this confusion and explain things in a clear and concise fashion.

Related Articles in the 'Site Information' Category...