A Sense of Community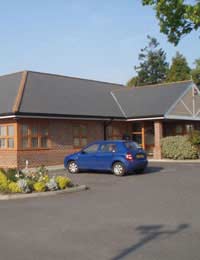 Community is an odd word – most people will hear it and think of a geographical community, such as that found in a village, those who use the community centre and other community facilities. But community can mean any group of people who come together with a shared aim or idea.
At its heart, community is about people working together for the same outcomes – it is teamwork at its most organic as people generally come to a community freely and naturally, because they all want the same things.
The beautiful things about a community is that the people in it may have no other interests in common and would never have met the others were it for not this one shared thing. Thus, they can also celebrate each other's differences and learn from them while enjoying whatever it is they have in common.
Geographical Communities
So, looking at geographical communities, we can see that for the most part, they do have a common aim. For those communities which work well and have good social cohesion, the people within it all want to protect their community and the place they live from outside influences.
In most communities, this happens on a day-to-day basis without too much effort. Events may be organised at community centres and village halls to raise money for local causes and provide a place for people to socialise but for the most part, life continues without major intervention.
However, when the community life is threatened for whatever reasons, a true community will spring into action. It could be that someone wants to build a nightclub in a residential area, or close the village pub. But if it is something that the community feels strongly about, then community action will leap into focus as people work together to fight the threat.
Communities with Shared Interests
Communities with shared interest may have members who do not see each other on a regular basis. They may be tiny or huge. But the one thing they all have in common is the shared interest which links them all – be it a hobby, a sport, a love of something in particular. In the case of huge groups, such as the footballing community, different subsets will spring up depending on the level of interests of the members and ability.
But within a community like this there will be notable things. Members will always have something to talk about when they meet and may then develop friendships and relationships from this starting point. Members will also have certain terms which are used only in that community which will be understood by other members even if they have never met before. And there will usually be events, much like in geographic communities, where people can get to know others with the same interests.
Online Communities
A third type of community has sprung up in recent years. This is the online community. The online community can grow up around something as simple as a shared appreciation for a certain performer. But again, once people have been drawn together in chatrooms and forums, they begin to get to know each other and form friendships.
Many of these communities may never meet but may talk every night. Others will meet and form 'real life' friendships as well. There is a certain amount of scepticism amongst some people for these communities, but what better way to meet people with diverse backgrounds and interests but with one common link?
Well functioning communities are vital to the well being of society. Without communities, we would all be living isolated lives with little or no contact with those outside our immediate circle. No one says that members of a community have to become bosom buddies. But getting to know new people who you may never have met through work and family is vital to everyone and brings a richer experience to anyone's life.
You might also like...