Charity and Charitable Acts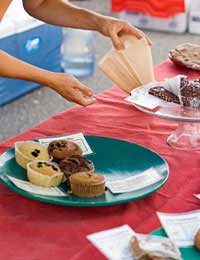 Charity encompasses many facets although for most people, it is the charitable organisations which exist to help people which spring to mind when they hear the word. Charity has both positive and negative connotations.
The charities which are set up to provide help, raise awareness and conduct research are normally given a positive reception. However, people can also react angrily to offers of help if they feel they are not needed, often branding them charity. But on the whole charity is a good concept and one which, in the context of a well- functioning society, is vital.
Charity allows people to help others and put others before themselves, which is vital to the social well being of anyone. No one would be able to class themselves as a good citizen without charity.
Who Is Involved With Charity?
Charity is, and remains, the first port of call for the injured, sick and friendless. The range of people helped by charity is vast. Furthermore, any one of us may need help from a charity at any point in the future.
This could be something as life changing as contracting a deadly illness such as cancer and needing help from organisations such as Macmillan Cancer Relief. It may be finding ourselves homeless, and needing help from a national charity like Shelter or a smaller, more local centre. But the range of people who work in charity and the reasons they do it is also vast.
People are attracted to charity work for many reasons. There are the headline-makers; the brave people who, having contracted a disease, want to then go on to raise money for a charity which has supported them. There are the people who want to raise funds to help a charity that support family or friends.
Some people choose to go into charity work to give something back to community – with the express intention of being a good citizen. And some fall into it almost by accident – because they are exploring new hobbies and interests. All of these people are vital to a charity being able to function, and all of them bring different things of benefit to the charity.
Charitable Acts
But charity does not have to be applied to a big national or even regional organisation to be charity. Anyone who helps those less fortunate than themselves can be said to be carrying out charity. This could include going to old people's homes and spending a few hours talking to people who may not have any other visitors, or doing likewise in hospitals. It could mean going shopping or doing basic household chores for a neighbour who cannot do it for themselves.
Some people carry out small charitable acts like this all of the time, such as ministers and priests who visit the sick and vulnerable as part of their day to day duties. Generally, charity suggests that the giver is sacrificing something of their own for the good of the person receiving the charity. This could be time, money or effort.
And crucially, for charity, the person carrying out the charity does not shout about it. They go about their business and carry out the charitable acts without the need for anyone else to know. They carry out acts to benefit others, not to reap the rewards themselves.
Charity and volunteering are worth billions of pounds to our economy. If they did not exist, then money would have to be spent on the things they achieve. Of course, the bigger charities are run as businesses, and deal with thousands of pounds of money. But the smaller charitable cats which means just as much to the people on the receiving end of them cost nothing in terms of cash and would be impossible to replace.
You might also like...