Public Sector Work Vs Charity Work: Who Funds It?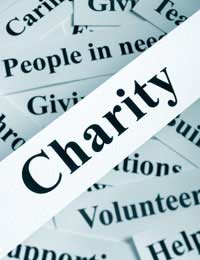 The line between charities and the public sector is not as cut and dried as one might think. In fact, the two work in collaboration for much of the time. However, there still remains a distinct difference between the two – not least the fact that charities have volunteers and have to raise a sizeable portion of their income themselves, while public sector bodies are given the money directly from Government coffers. Charities do get grants from Government and there are other ways of the public sector helping to fund a charity – and for some organisations, this is preferable, So, just what are the differences between sources of income for the public sector and charities?
Government Grants and Contracts
While public sector organisations get all of their money from the taxpayer, some charities get a sizeable chunk of their income from Government too. Among to the top 50 charities in terms of size, this can be as much as a third of their entire income. But what some charities also get, either in addition or in place of these grants, is a Government contract to provide services, which the charity is then paid for. This could be a charity which provides keep fit classes being paid to do so for overweight patients by the NHS – this is known as earned income. For many charities, this kind of contract is an absolutely vital lifeline and without the funding from Government they could be in trouble – something which many fear during this period of austerity and the coalition cuts.
Fundraising
Most charities, although they do all differ, raise about a third of their income from fundraising – and her is the greatest disparity in who pays compared to the public sector. Many charities would not be able to continue to operate without the income which they get from fundraising by the public and by businesses. Also falling under the heading of fundraising is the idea of legacies. People do leave money to charity on a regular basis and this forms a large part of the fundraising income. This income, of course, is not earned but donated.
There are other types of income which stem from the idea of donations. This is because for some charities, in kind donations are free from tax and so the charity actually gains in real terms from the lack of tax. People's time which they give up to volunteer for a charity counts under this heading.
Employees
There are very few charities which do not employ staff who are paid a wage. But this is obviously far fewer in terms of number than the public sector. But both types of organisation should be aware that they are spending money which people have given them – either voluntarily or though taxes and therefore all jobs in both sectors should be accountable and justifiable.
Earned Funds
As well as Government contracts, there are other ways of funding charities which class as earned channels. The now-popular 'buy a goat' type schemes which were popularised by charities such as Oxfam some years ago are prolific across the sector now. Ideas such as this – and merchandise which gets sold to customers in shops – are not just adept at raising funds but also at raising awareness – the more places a charity can get its logo, the more people who know about it and therefore, the more money it can raise.
Charities perform an important function in today's society and complement the public sector well. In the light of Government budget cuts - their role will become ever more important.
You might also like...