Local Decision Making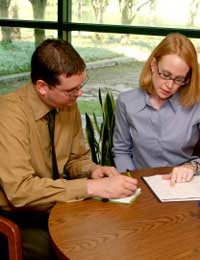 An important part of Government is local decision making. While national Governments and the likes of the EU may wield huge amounts of power and make decisions that influence everyone living in their area, it can often be the smaller institutions closer to the people on the ground that hold the most weight.
This is why local decision-making is so important – allowing decisions to be taken by people who know the areas the decisions will affect.
Local Councils
In the UK, local councils are the people who work closest to and alongside local people. Although their powers are limited and the biggest decisions are always taken by central Government, the councils are still the people who live and work in the communities that they serve. This is important because it means they have far more idea of how the decisions they make will affect the people who live there.
One very good example of local decision-making is in planning matters. The planning committee of the local council will decide whether developments and some small home improvements can go ahead. But if a developer disagrees with a decision they can appeal and eventually take it to central Government.
On occasion central Government can overturn the local decision – usually causing much anger because people feel that their wishes have been ridden over by someone in a far away office in London.
Devolution
Devolution is another way of having local decision making. It is not quite as local as councils but the idea of devolution is that it takes away some of the power from Westminster and passes motions and makes decisions for a wider region. The practice works well in Scotland and to a lesser extent in Wales and now Northern Ireland.
However, when it comes to regional devolution in England, it has so far proved unpopular – in contrast to the fact most people would want to see decisions made by people who know the area. This is because some people feel that regional devolution is a way of appeasing English people over the West Lothian question and also because they feel it is a cheap way of passing over power to the regions, instead of equipping local councils to do more.
Local decision making is vastly important in any democracy. No country can be run solely from its capital without feelings of dissatisfaction among the people who live everywhere else. Local decision making allows people to feel that they have some say in what goes on. The local government organisations which are set up allow for people to go along and air their views at meetings, people can present petitions and organise protests.
Local decision making allows people to witness democracy in action. And then there is the very practical reason of time – there is no way that central Government could ever find the time or the resources to deal with every single decision which needs to be made across the country – for this reason, local decision making must exist. And, as different areas have different needs and different people, it is important for all people to take an active interest in what is happening around them.
You might also like...