Rights Activism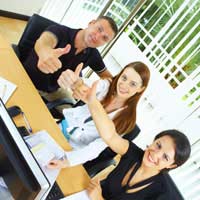 Rights activism is a generic term which can be used to describe a whole range of activists on widely differing issues. And, just as their issues are different, so are their ways of going about things and making the points they are trying to get across.
Activists campaign on so many different things; it would be nigh-on impossible to list them all. However, some types of rights activism are high profile and/or have caught the public's imagination for one reason or another. This article will concentrate on looking at these types of activism and how they go about their protesting.
Fathers 4 Justice
In recent years, father's rights activism has been high on the public agenda. This is because this particular campaign group has started using all manner of high profile stunts to raise awareness of their plight, often leading to arrests and charges being pressed. One thing is for sure, whether you agree or disagree with the points they are making or the way that they go about making them, in terms of raising awareness, the campaign is hugely successful.
The group wants equal rights for fathers of children whose parents have split up. They believe that family courts are weighted towards mothers and as a consequence, many of these men do not get to see their children often or even at all. They often argue that their children would be better off with them.
Stunts that Fathers 4 Justice has carried out include dressing people up as superheroes and putting them on the top of prominent buildings. They also famously threw a flour bomb at Tony Blair when he was Prime Minister, in the House of Commons. Most of their stunts have no apparent victim, although the group was forced to disband for a while after rumours that fringe members had been planning to kidnap the young son of Mr Blair. The main group always denied this.
Animal Rights Activism
Animal rights activists often hit the headlines for their methods of protesting against a wide variety of animal rights infringements from hunting to drugs testing. Generally, the groups tend to believe that animals' lives are as important as humans and suffering should be avoided at all costs.
There are many animal rights activism groups and their methods range from general awareness raising through adverts and leaflets to far more disruptive activities, all depending on the group. Make no mistake about it; the vast majority of people who support the animal rights movement are law-abiding people.
However, after events in recent years, many people's minds associate (rightly or wrongly) rights activism with the farm in Staffordshire which bred guinea pigs for medical research. The remains of a relative of the farm owner were dug up and stolen and death threats were also sent. But some animal rights groups openly condemned the action. Other animal rights activism has included groups being successful in getting hunting in the UK outlawed.
Make Poverty History
The recent Make Poverty History campaign is also a good example of rights activism. However, the campaign was largely conducted in and through churches and other charities. The campaign aimed to get Governments in the West to wipe out developing world debt.
In raising awareness, few campaigns and activists could have been more successful. Thousands of people around the UK bought and wore the white band to signify support for the campaign and hundreds of thousands of people have joined marches calling on the Government to act. The Live 8 concerts, held to highlight the campaign and the G8 summit in Gleneagles, and also to coincide with 20 years since Live Aid, drew even more people in to the campaign.
There was criticism from some quarters about how effective debt relief was for the people living in the countries and that debt relief went towards the lifestyles of the ruling class rather than the people. But on the whole, the campaign was a huge success and a great example of awareness raising through positive means.
As stated in the introduction, there are far too many types of activism to ever list individually. But what this article has done is give three examples of rights activism which work in very different ways – and, in the case of animal rights, in different ways within its own subset. Activism is usually a mix between raising awareness and making something happen – but usually the former needs to happen before the latter. Thus, most rights activism starts off as awareness raising before moving ion to make whomever they need to take action.
You might also like...