Ways of Protesting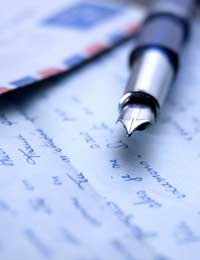 There are many different ways of protesting to show opposition to an idea or cause. Activists use a variety of ways to get their point across. Protesting should stay within the law, but often does not. Having said that, the vast majority of protests are peaceful and calm, and are held to show opposition rather than anger.
If protesting does break the law, there are chances that it could become dangerous and violent and people could get hurt. This has happened many times throughout history and is why protestors and activists can be viewed with suspicion by people who do not understand what they are trying to do.
Marches and Demonstrations
Marches and demonstrations are probably the most common ways of protesting. A march and/or a demonstration gives people the chance to join with many others who share their beliefs which gives a validity to their views. They can then march past or demonstrate at important points such as a venue a politician is visiting.
However, since the Terrorism Act, it has been illegal to demonstrate near parliament. Many people claim this is an infringement of the right to free speech and Brian Haw, the lone protestor waging an epic demonstration has defied the law by claiming his demonstration predates it.
Other ways of getting around this law were recently found by the police on their fair pay march. Rather than break the law by marching, they held a mass queue outside Parliament where they silently queued up. Usually, demonstrations and marches are accompanied by noisy chanting and banners. There is generally an air of high spirits on them and on occasion this has toppled over into violence.
Strikes and Pickets
Strikes and pickets are two ways of protesting which are unique to members of a trade union. Going on strike allows protestors to hit their employer where it hurts, the pocket, or to cause maximum disruption in the case of public services. This has two effects. It makes the employer realise that the workers are serious about whatever point they are making, be it pay, conditions, whatever, and also, the public become aware of the problem, and often sympathise with them. It can backfire though if the public are disrupted as with the recent postal strike which saw many people lose sympathy with the workers because of disruption to services.
Petitions
Petitions are a long established way of protesting. The idea is that as many people as possible will sign up to a petition to demonstrate the strength of feeling against a particular idea, or calling for something to happen. This petition is then handed to the relevant person in a bid to show them the strength of public feeling. Petitions can be extremely effective if enough people sign up to them but they can also be ineffective if the idea fails to catch the public imagination.
Also, some organisations will only count a petition as one objection and for it count as thousands, each person on the petition must write a separate letter. But the launch of the Government's e-petition service has given this old way of protesting a much-needed boost, with people able to sign online and have it delivered straight to the Prime Minister.
Unorthodox Ways of Protesting
The list of ways of protesting is really only limited by the imagination. There are plenty of ways of protesting that are not often used, both within and outside the law. Fathers 4 Justice have been the pioneers of unorthodox ways of protesting, with their high profile superhero stunts and their infamous flour bomb in the House of Commons.
People power should never be underestimated and if the public can demonstrate strength of feeling for something, their purpose may just be achieved. And although breaking the law may seem like a good idea in theory, to get more people's attention, the authorities are far more likely to sit up and take notice of protestors who use legal methods to get their point across.
You might also like...
We should protest against being allowed to use the toilet at school. My daughter isn't allowed during school.
Stace
- 9-Jun-15 @ 2:35 PM
how shall i protest at school against deforestation and harm on the environment?
khloee
- 9-Apr-13 @ 7:57 PM
Hi I think protesting is a great way to express your feelings, it gives you a chance to show people what you want. Everyone should do it so the government understand the importance of it. START PROTESTING NOW!!!!!! come on people lets get together and PROTEST!!!!
furbz
- 6-Apr-11 @ 11:23 AM