Human Rights Explained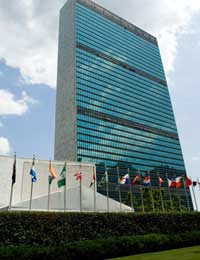 Human rights is a phrase we hear often on the news, a phrase we may even use often ourselves – but what does it really mean? What are human rights? Human rights are, of course, those things which every living human should be granted as a matter of course. Human rights are the fulfilment of basic needs which a human needs to live an acceptable quality of life. Human rights are not about privileges or being allowed to do something – they are a given.
However, sadly, in the world, there are many instances of human rights not being granted freely and people not having human rights granted to them, thus diminishing their basic quality of life. There are many organisations set up to try and enable people in every single country in the world to be protected with regards to human rights but sadly this is not the case.
What are Human Rights?
Human rights fall into several different categories but they are all basic freedoms to which everyone on earth should be entitled. They may be civil and political freedoms such as the right to freedom and the right to life. These are two of the most basic human rights – some countries punish criminals by taking away the first of these (imprisonment) or even the second (capital punishment). But the list of human rights everyone should be able to expect does not end there. There is also a right to expression and freedom of speech. Then there are rights which are more to do with the way we live our lives and the social and cultural make up of our communities such as the right to work and the right to have an education.
The UN Declaration
The United Nations Declaration of Human Rights is a document which was agreed on in 1948 after World War 2. It is not a binding document but, due to its importance has become virtually part of international law anyway. The United Nations and the United Nations Human Rights Council is the only organisation in the world which is able to investigate breaches of human rights and sanction those countries which do breach them. The declaration can be best summed up by the phrase within it which states that all humans are born equal in dignity and rights. The idea of the declaration is that this equality should continue throughout life.
Human Rights Infringements
Human rights infringements vary in severity – from countries which do not allow the people who live their borders to travel, to own property, to choose what work they do, to countries which may deny their people a right to free speech. There are countries whose human rights performance now may be up to scratch but whose records are questionable. Human rights are an issue in every war and conflict and many conflicts are started because people are not being granted basic human rights – such as the killing of people who dare to disagree with the Government.
In a country such as the UK, it can be difficult to imagine life without our human rights. Occasionally as new law is passed, such as recent ones banning protesting near Parliament, which people hold up, saying they infringe our rights. But in reality, the people of a free democracy such as the UK are very lucky – we have our human rights and we can rest safe in the knowledge that as long as we live within the law, these rights are protected.
You might also like...