What are Rights?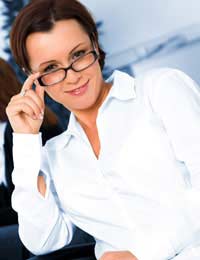 The question of what are rights is a tricky one – rights are not a tangible thing which can be pinned down. And different people have different ideas of what rights are. Some people believe everyone has equal rights – they would say people who do not hold this belief are wrong. Some people believe that animals are entitled to rights as much as humans – others would disagree with this viewpoint. This article will not go into rights and wrongs of different viewpoints – that is for another time. But what this article aims to do is explore what is meant by rights, to look at what are rights and why they have become something which modern society sets such store by them.
Rights in Life
Most rights are something which people expect to have to live a basic quality of life. Rights are something which allow a person to live their life as they choose. They can be wide and varied, but generally, are things which improve a life rather than detract from it. Rights are also something which are generally thought of as protected – they should not be able to be taken away from a person by force or otherwise. Some people will voluntarily give up rights for one reason or another – but usually in exchange for something – for example, people who get chained up and sponsored to do so. They are forfeiting their right to liberty but doing so voluntarily.
The only exception to this rule is for criminals – that it to say, those people who are convicted in a court of law. In most democratic societies, people who are convicted of crimes the forfeit some of their rights. The most obvious of these is their right to freedom, which they forfeit by being imprisoned.
Special Rights
For the most part, rights are something which are everyday and mundane – something which is given without as second thought, much like breathing is for the body. Because of their very nature, there are not really such things as special rights – because rights are everyday. However, in some cultures and countries, the same rights are not given to all people and some rights which are taken for granted elsewhere are seen as special rights. This can include a right to free speech and a right to be allowed to work.
Defining rights is not easy – especially to people who have all of their rights granted to them. If you have not had rights stripped from you, it would be difficult to understand what life could be like without them. Essentially, rights are something many of us take for granted, rights are basic human needs which we may not need to live but we certainly need to have a better quality of life and to be able to enjoy our lives. The more access to those rights we have, the better our lives will be. Human rights are not a privilege – they are something every single person should be entitled to.
You might also like...