Citizenship On The Curriculum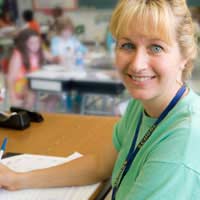 Citizenship in schools is a vital component in the education of youngsters, in England at least. There are also subjects similar to citizenship which are taught in Wales and Scotland. The idea of teaching citizenship in schools is to make pupils more socially aware of the world around them before they take their GCSEs and are then able to go out into the wider world, either to study further or to work.
History of the Subject
Citizenship in schools is a relatively new concept. It was introduced to English schools in 2002 as a subject in its own right. But it had been taught in one form or another for many years before that.
Prior to the introduction of citizenship in schools as a subject in its own right, youngsters were taught personal and social education (PSE) which allowed teachers to explore areas of citizenship which pupils would not otherwise be able to debate and discuss.
And even before this, religious education (RE) has almost always included some areas of citizenship for pupils to debate and discuss. RE has tended to concentrate on those areas of citizenship which focus on conflict between some actions and the church's beliefs such as abortion and euthanasia.
But in recent years, RE in some schools has expanded to take a look at other area of religion too and the way in which the UK has become a multi-cultural society. The exception to this is usually in faith schools which concentrate their RE teaching on their own faith.
Exams
Citizenship in schools is not usually subject to examinations. Although it is now a compulsory subject, most schools opt to teach it to their 14 to 16-year-old pupils as a compulsory module, but one which is assessed along the way, without exams at the end. The idea of teaching citizenship in schools is not to force children to jump through more hoops and take more exams, but to create well-rounded young people who are aware of the social, political and economic consequences of their actions and those of other people.
Having said this, there is a GCSE in citizenship available but only a minority of schools choose to offer it to their pupils. Even in these schools, it is usually an optional GCSE and not one which 16-year-olds are obliged to take. But the non-examined citizenship subject is compulsory for all youngsters.
There has been significant debate over whether having citizenship in schools as a compulsory element or not is a good idea. Some people believe it is a 'wishy washy' subject which offers no practical benefits to the young people who study it. But those in favour of it argue that it give youngsters a good grounding in national and international affairs, as well as educating them on the way their actions affect the lives of others around them.
But whichever camp you fall into, it certainly seems as though citizenship is here to stay for the foreseeable future. It is a buzzword which the Government loves to use and has become high on the agenda of social reform. Therefore, educating youngsters in schools is a main component of the Government's plans.
You might also like...
RE is still one of the stales for passing on the ideas and lessons of citizenship. It explores many moral issues that feed into what it takes to be a good citizen and gives the class the opportunity to discuss them thoroughly. Teaching kids to think and examine issue, and to reach their own conclusions is part of citizenship, too.
William
- 5-Oct-12 @ 2:12 PM