What is Devolution?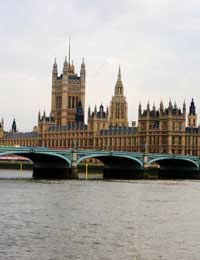 Devolution is a particularly British thing and has come to prominence more and more in recent years. This is by no means to suggest that devolution is a recent idea – in fact, devolution goes back as far as civilisation – albeit not with the same name. But for centuries, people in one country governed by those in another have longed to be self governing – and, in a nutshell, this is what devolution is. Of course, it is somewhat more complicated than that, and along with devolution come many problems.
The Basics of Devolution
Devolution is essentially a political term. It involves giving power to a region or country to allow them to govern some or all aspects of life themselves. It may be a temporary power and the main Government will usually retain absolute power – including that to take back the privileges of devolution.
Most people in the UK will have become familiar with the term devolution because at the end of the 1990s, the Government pressed ahead with plans for devolution in the UK. Scotland now has its own Parliament where many of the decisions are made for the people of Scotland. Wales also has a devolved level of Government, called the Welsh Assembly, And in 2007, power sharing returned to Northern Ireland where there is also devolved Government.
Regional Devolution
Regional Devolution, certainly in the UK, has not been sop straightforward. Plans for a devolved government in the north east of England were shelved after a referendum and therefore plans for the rest of England have been put on hold. London does have its own directly elected mayor and the GLA (Greater London Assembly) which does hold some of the same powers as the Scottish and Welsh devolved Governments – but it does not go as far as them. Some areas of the UK are starting to elect their own mayors, which is going some way to promoting local decision making.
The West Lothian Question
The West Lothian question was first raised in the 1960s by Tam Dalyell, MP for West Lothian in Scotland. The question is more of a debate than a simple question. It poses the problem of having MPs for Scottish constituencies debating and passing laws for England, when English MPs have no say on similar issues for Scotland. The smoking ban was one good example of this in practice. Some believe regional devolution for England would be one solution to this problem, but there will always be an aspect of it, as long as central Government is based in London and Scotland, Northern Ireland and Wales have their own decision making bodies elsewhere.
Devolution is a complicated concept and one which brings many advantages and raises many more problems. Certainly in the UK, it has many people who will defend it, but also many people who are against it. As far as making things in the UK less London-centric, it certainly appears to be working – and local councils in England are supposedly being given greater freedom in order to achieve this in England as well. Devolution also happens in other countries – the USA's District of Columbia – the DC in Washington DC – is one place where devolution is in action. In any country where there are people of differing backgrounds and differing original cultures, which is most, devolution will always be an issue. How it is put into practice however, is a matter for individual governments.
You might also like...