Questionnaire: How Good a Citizen Are You?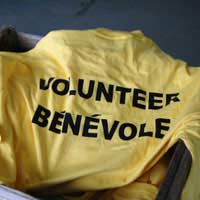 People may well think they are a good citizen, but when all is said and done, what exactly is a good citizen? Is it somebody who helps out with local voluntary groups or someone who would intervene if a fight broke out?
Communities only function well when they are full of people who are good citizens, helping to build strong and cohesive societies.
We can all do our bit to make our communities stronger by being better citizens. The following short quiz will help you to determine if you are a good citizen or not and what you could do to be an even better citizen than you are already.
1.You often find yourself at a loose end on a Saturday morning. What do you decide to do?
a) Head to the local volunteering centre and have a look at what kind of opportunities are available on Saturday mornings before choosing the one which you think would make the most difference and signing up.
b) Call your football coach and offer to help out with the junior sector which trains and plays on a Saturday morning.
c) Call some friends and make plans to meet up on Saturday mornings as you don't see each other very often.
2. You are a member of a local theatre group and enjoy taking part in shows and productions. The treasurer has to step down and a vacancy arises. What is your reaction?
a) Put your name down immediately – after all, you reap the benefits of being in the group so you should put some work in as well.
b) Ask for more information about quite how much work is involved before deciding whether to get involved or not.
c) Ask around your friends in the group to see if any of them are willing to fill the gap.
3. You see a young girl being intimidated by a group of other girls. She looks scared and it is not clear how the situation will go. What do you do?
a) Tell them to stop and try and help the girl as much as possible. Most bullies are cowards and will stop as soon as someone questions them.
b) Ask nearby people to help you to intervene – it may not be safe to do so alone.
c) Nothing – reassure yourself that it's probably just a spat between friends.
4. You are walking to the sheltered accommodation where your grandma lives when you see a confused lady who lives in the same block, struggling back in a distressed state. Your mobile battery is flat so what do you do?
a) Walk with her – your grandma might wonder why you are late but the lady clearly needs help.
b) Ask her if she wants you to fetch anyone for her – you are worried you might confuse her more as she doesn't recognise you.
c) Run on ahead to the block and tell the warden there that the lady is alone and confused.
5. You hear of a children's sports team which needs chaperones, even if they are not qualified coaches. It may fold if it does not find anyone but you hate sport. What do you do?
a) Volunteer – the children would be so disappointed if they could not play any more, especially over something so trivial.
b) Ask around everyone you know – plenty of your friends love sport and would relish the chance to get involved.
c) Nothing – if it was music, you'd jump at the chance but sport really isn't your thing.
Mostly As
You are a bona fide good citizen. This does not only mean that you give up your free time to help others, which you clearly do. But it also means that you care about your community and what happens within it. If there is anything you could do to improve your citizenship, it could be as simple as encouraging others around you to follow at least part of your example and be half as good a citizen as you clearly already are.
Mostly Bs
There can be no doubt that you care about your community and want to be a part of any differences made therein. If there is anything you could do to improve your citizenship, you should look at the wider community. You are already very good at helping out in your particular sector, be in church, sport or helping out in schools. But you could widen your focus and look at helping the community in other areas as well.
Mostly Cs
While it would be unfair to say that you are not a good citizen on the basis of a short quiz, it is clear that you could do more in your community to be a good citizen. Why not think of giving up some free time to volunteer. There are plenty of volunteering opportunities in all sectors of life so there should be no excuse for not being able to find something to suit you. You may well find that you enjoy it so much you actually want to do more and more.
You might also like...