Numbers of ASBOs Issued Each Year and Why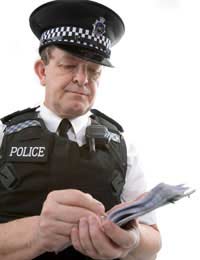 The numbers of ASBOS which are issued each year has obviously changed since their inception in the 1990s, as magistrates, the police and other authorities become more conversant with them.
Initially, authorities were hesitant about issuing ASBOs as they were not sure of their suitability, effectiveness or if they were a proven deterrent to other people who may also commit the kind of behaviour worthy of an ASBO. In addition, as is documented elsewhere on this website, the reoffending rate for ASBOs is relatively high, and this could certainly have put the authorities off the idea of issuing them in the first place.
A Slow Start
In the very first year of their existence, just over 100 ASBOS were issued nationally. It was clear that this idea would be a slow burner and the nation would need time to get used to the idea of ASBOs and what they would come to represent. The following year (2000) was not much better in terms of how many ASBOs were issued. The figure increased slightly, but only to 137. However, in the years which followed this, the use of ASBOs started to become more widespread and commonplace. The following years saw the numbers of ASBOs issued increase to 350 and 427.
And of course, the more ASBOs which were issued, the more authorities started to see how they would work in practice. Because, despite some opposition to the use of ASBOs, they did start to work and the authorities started to come to terms with the idea of them as a suitable punishment for that kind of behaviour which, while damaging to the quality of life of people around them, was not ultimately, worthy of a prison sentence, or at least not on the first offence.
A Quicker Rate
Once the figure of 427 had been reached, ASBOs started to come thick and fast. The data for whether this increase is due to offenders repeating their offence and being given an ASBO for that is not available, but it is to be sure that once ASBOs had started to prove their merits, the authorities were quicker to put their trust in them. 3,479 ASBOs were handed out in 2004, and from there, magistrates and the police really started to accelerate the rate at which they handed them out.
In 2005, ASBOs issued in a year reached a peak of 4,123. However, the number issued then took a sharp decline and in 2006, the last year for which data is currently available, just 2,706 were issued - still a considerable number when looking at those early figures, but considerably less than the previous year.
This decline can perhaps be put down to the fact that the public had, by this stage, started to lose faith with the effectiveness of ASBOs and quite how much they prevented people from re-offending. In addition, all of those people who had breached their orders may well have been sanctioned more harshly by 2006 which could result in the figure being lowered.
Why They Are Issued
As to why ASBOs are issued, there is no definitive list as it can, quite simply, be anything which is damaging to other people's quality of life. This can be as overtly anti-social as drinking and abusing people. It may be something which seems innocuous, such as a large group of young people congregating in one area - but something which, if the people continue to do after being warned by police, can result in people who live near the places of congregation feeling rather uncomfortable. Terms of ASBOs can usually prohibit people from doing anything which has enabled them to carry out their anti-social behaviour in the past - from visiting a certain place to carrying a particular item.
You might also like...