What is a Citizen's Arrest?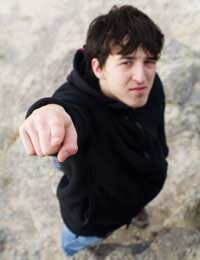 Most people will have heard the phrase and many people may have even used it – 'I thought I might have to make a citizen's arrest', 'I almost made a citizen's arrest', but in the context of British law, how many of us actually understand what such a phrase really means? It's no urban myth, a citizen's arrest does actually exist. But it is important to be appraised of all of the facts before attempting to carry one out or even be a witness to someone else carrying one out.
The Basic Definition
The basic premise behind a citizen's arrest is simple – it is the detainment of someone who is breaking the law by a person who is not a law enforcement officer – ie, usually, a police officer. The title may be a touch misleading as it does not necessarily have to be a citizen of the country the arrest takes place in who carries out the arrest – it might be a tourist or businessperson – but in this context, citizen is taken to mean a member of the public rather than an actual citizen of that country. The actual act of carrying out a citizen's arrest is to detain someone who has broken the law until law enforcement support arrives. A person may not make a citizen's arrest if there is a police officer or someone else with actual powers of detainment present.
Legislation
The legislation which covers a citizen's arrest – or to give it its proper title, an any person arrest, is found in the Police and Criminal Law Act 1984, commonly referred to as PACE. The wording found in the Act states that a person may make a citizen's arrest if the person they are arresting is, without doubt, about to commit a crime, is committing a crime or has just committed a crime. This covers the vast majority of crimes, regardless of severity and how they would be tried in the courts but does include a few notable examples.
Exceptions
There are a few basic exceptions or situations when a person is not allowed to make a citizen's arrest. One of the key exceptions is in a polling station – presumably as this may interfere with all kinds of human rights such as freedom of speech in a figurative sense, not to mention the risk of people disrupting the voting process of such a practice took place. The other exception to the citizen's arrest laws are with regards to stirring up racial hatred, which is also not permitted.
There are probably very few occasions in any person's lifetime when they might need to even think about making a citizen's arrest. But nonetheless, if this is the case, it helps them if they do know exactly what one entails. Some people, other than police officers, such as enforcement officers in other spheres, do have additional powers to detain offenders. However, since these are not strictly speaking citizen's arrests, they are beyond the scope of this article. But if one is ever called upon to make a citizen's arrest, it is vitally important that the letter of the law is obeyed, otherwise the person making the arrest could later find themselves punished as well as or even instead of, the criminal.
You might also like...