Religious Differences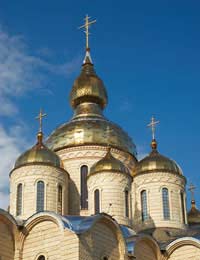 Religious differences are part and parcel of what makes up a diverse community. Without differences, society would be a set of clone communities, one after another. Because of their very nature, it can be difficult for people to understand religious differences. This is because when people hold religious beliefs, by their very nature, they must be convinced that they are true.
This then leads them to struggle to understand how other people can hold different beliefs on such fundamental ideas. But when people do start to look into other religions, whether they agree with them or not, they will see that there is a lot to learn from them – Christianity has forgiveness, Buddhism has kindness to all, and so on.
Origins
The origins of some of the major religions of the world are less different than you might first think, given their major religious differences in many other matters. For example, Christians, Muslims and Jews all believe that Jesus existed, but it is only Christians for whom he is a major figure, and indeed, the founder of their religion. Then there are religions such as Hinduism and Buddhism which have completely different origins from those which originate from the Middle East.
Tolerance
One thing which should always be at the forefront of any article about religious differences is tolerance. We should all be tolerant of others' beliefs, whether they are the same as our own or not. The key thing about embracing religious differences is that we should never feel threatened by them. It is perfectly normal an understandable that different people will have different beliefs and it is possible to accept these differences without compromising our own beliefs. In fact, most religions teach tolerance.
Conversion
Conversion is a tricky aspect of religious differences to master. Some people will do all they can to try and convert people to their beliefs while others are happy to allow people to hold their own beliefs. These latter groups are generally the more tolerant and accepting ones. Life would be very boring if we all thought the same thing. Added to that, if people try and convert other people, it means they do not take their existing beliefs seriously. Whatever you believe, you should recognise that other people feel as strongly about their beliefs as you don and therefore, telling them to convert for whatever reason will not wash.
Religious differences are fascinating and part of the rich tapestry that makes up our communities. They really should be embraced as part of what makes up our society. We are lucky to live (in the UK) in a society which is, theoretically accepting of religious differences. In some countries, people who live there are told exactly what to think and what to believe in.
Historically and in some countries today, people have been persecuted for holding different religious beliefs. Yet most religions teach peace and tolerance to others and even to those with different beliefs. It is to be hoped as we move forward further into the 21st century that this holds even more true.
You might also like...
I'm Roman Catholic and get very offended when people come up to me and start telling me how I'll go to Hell because I worship Mary and the funny thing is that we don't !!!
Neskayy
- 7-Jun-12 @ 8:48 PM