Multicultural Society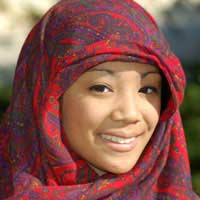 The term multicultural society is a contentious one these days. What was once a term which was supposed to show how progressive and cosmopolitan a country was is now riddled with all kinds of other meanings – with some quarters suggesting that the term should be scrapped altogether. The basis of the argument against it is that by describing a society as such, we are highlighting differences between different people instead of celebrating the experiences that everyone brings to a society.
The Commission for Racial Equality added fuel to this fire a few years ago when Trevor Phillips suggested the term be outlawed altogether. But since then, a healthy – and not so healthy in some quarters – has raged on about the appropriateness of the term, with camps for and against it rising up.
For the Words Multicultural Society
People who would argue that the term multicultural society should be used will say that the term conjures up a cosmopolitan and diverse community. The argument in favour of the term suggests that by describing a society as multicultural, we are being proud of the fact there are multiple cultures in our communities. They would say that by embracing multiculturalism, we are embracing the experiences people of all cultures bring to the table. This argument says that a multicultural society is the best way of building a successful community, with mutual respect for people of all cultures.
Against the Words Multicultural Society
The people in the camp against the term multicultural society will say that it draws up divides. They argue that by using the term, people will automatically be divided into smaller communities made up of their 'culture' to create one larger 'multiculture'. The people in this camp argue that the term prevents social cohesion and prevents people from integrating as one huge community.
They say that a multicultural society should not be aspired to – rather we should look for a cosmopolitan community which is integrated, where people from all cultures live side by side without anyone taking any notice of what culture they originate from.
The basis of this argument is that it should not, in an ideal world, be necessary to state that there are multiple cultures. This should be natural – and people should go about their daily business without thinking 'oh, there's a person from x culture, how nice that I live in a multicultural community'. For, they will argue, how can we learn naturally from each others' experiences when we are constantly told that others are different. Rather, we should pick things up without realising.
But of course, the term multicultural society is comprised of words like any others. At the end of the day, it is attitudes that matter more than the labels we give to them. Of course, there are some labels that are downright offensive. But with multicultural society, we can debate all day the rights and wrongs of the term, but unless the prevailing attitude is to celebrate differences, then the term is immaterial. This attitude must be to embrace differences without drawing up a divide.
You might also like...