What is Diversity?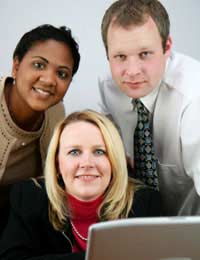 We hear a lot about diversity these days from various organisations and individuals. But, surely, in an ideal world, we would not have to worry about diversity because a diverse society would be the norm, without people noticing the differences between each other.
So, if diversity is something which is needed now but is ultimately a concept which should disappear, it begs the question what is diversity? What does it mean, how is it achieved and why do we want it now?
What Does Diversity Mean?
The very meaning of diversity is not a complex idea. Diversity means, in the context of society, having a mixed community of people from all walks of life. When people talk about diversity and having a diverse community, they generally mean that they want to see all minority groups represented in that community.
But some people would argue that forcing diversity on communities is not natural and will result in conflict, and accusations of tokenism – that is, that feeling that there is a person included from a minority group simply to tick a box, to make sure that that group is represented.
Far better, such people would argue, to let diversity happen organically and communities grow up naturally – this will then as a matter of course lead to a diverse community, as long as there are no barriers in place to stop people joining the community.
How Can Diversity be Achieved?
Diversity can also apply to organisations as well as communities. Anyone who scans the recruitment section of local newspapers will see that organisations often describe themselves in job adverts as 'committed to diversity' and other such slogans.
It is illegal to discriminate against someone based on their inclusion in a minority group, but some companies and employers actually go one step further and trumpet this 'commitment to diversity' from the rooftops. These companies will then have a staff make up of people of all races, all sexualities, all ages and all religions.
The only problem here can be tokenism once again and some people may feel uncomfortable if they are the only person from a certain minority group and have clearly been employed as a token person from that group. Herein lies the problem with encouraging diversity.
Why Do We Want it Now?
It is desirable now so that our communities and organisations do not become stand-alone groups. But it must be true diversity, where all groups are represented, but naturally rather than making it forced. Because if a person becomes uncomfortable that they are no more than a tick in the box, this is bound to result in tension and conflict.
Diversity basically means celebrating differences to create coherent and happy communities. A diverse community is all the richer for the people in it. However, for it to be truly diverse, everyone within the community must contribute to it and bring their own experiences to the group for a richer shared experience and the education of others.
Everyone has something to bring to a community, whether they are members of the biggest or the smallest group and diversity is about embracing all of these members.
You might also like...