ASBOs and Their Effectiveness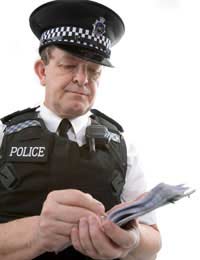 Debating the effectiveness of ASBOs has been a popular pastime of their detractors since they were introduced in 1998. The actual solid proof of whether or not they work will probably only be seen in future generations and the effects of even those first ASBOs are still filtering down at the moment. Some magistrates also seem to prefer them to others, as do some police forces. In some areas, they may well be more effective than in others as well, and therefore, the debate about whether they work could run and run.
Peer Pressure
The main problem with anti-social behaviour orders is that in some sectors of society they are seen as a badge of honour. Clearly this is not a good thing as it firstly encourages people to actively try to get one, and secondly, means that those people may well be less likely to keep to the terms of the order when they have been given one. The solution to this problem is not obvious. In some respects, whatever people think of the ASBOs, they are still obliged by law to keep within the terms of them. However, on the other hand, the people who see them as a badge of honour may well not care enough about the law to bother keeping their terms.
It seems that the answer to this particular problem lies in the punishment given to people if they do violate the terms of their ASBO. Although the types of people who see ASBOs as a badge of honour and are not bothered about the stigma of getting one are also people who may not bat an eyelid at breaking the law, this does not follow that they would not be scared of the consequences of breaking one. They may like the idea of an ASBO but the threat of prison if they violate the terms may be enough to make them stick to it.
Public Perception
The other major problem with ASBOs is the public perception of them. ASBOs are often issued to people who have directly made other people's lives a misery. Therefore, these victims of anti-social behaviour can often be aggrieved when someone is given an ASBO as they do not think it is clamping down hard enough on the behaviour. Of course, if the ASBO worked, as it should do, then it should be enough to stop the anti-social behaviour. This is, of course, not how it always works and the members of the public who see this will believe that ASBOs are completely ineffective because it is; of course, they who are affected the most.
It seems that there will always be a debate over ASBOs and their effectiveness and those who believe them to be the answer will argue that by issuing them, prisons are less over-crowded. It certainly is true that petty criminals will not go to prison on their first offence if an ASBO can be issued. However, it is also true that any violation of ASBO terms has to be dealt with severely for anyone to ever take ASBOs seriously and believe in their effectiveness.
You might also like...
As a Reverand, I have helped to transform many young fellows who have previously comitted crimes and recieved ASBO's. I find that it helps to pray a lot and eat the bread of jesus, this will give a sense of involvment and comunity. Praying for forgiveness may relieve the guilt of crimes. Thanks, Rev AG
Rev AG
- 15-Jun-15 @ 11:42 AM