The Definition of an ASBO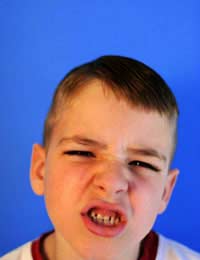 Most people have heard the term ASBO used on the news and read about it in newspapers. But a lot of people may not know what it means exactly. ASBO stands for anti-social behaviour order. It is an order given out, usually by magistrates to people who are causing trouble. They have been in existence since 1998 and used extensively throughout the whole of England with varying degrees of success.
What Can They be Issued For?
Broadly speaking, ASBOs can be issued for any anti-social behaviour. They are usually given out following a sustained period of anti-social behaviour from an individual, couple or group. What is classed as anti-social behaviour can vary from case to case but it usually means that the behaviour of the perpetrator has diminished the quality of life of the victim or victims, be it through intimidation, noise, making a nuisance of themselves or some other such manner.
For an ASBO to be issued, a magistrate will usually need to see evidence that the person has had the chance to mend their ways or has been caught for similar offences before but has not given up the anti-social behaviour. Therefore, there has usually been a sustained period of anti-social behaviour prior to the issuing of an order.
What do They Stop People Doing?
Each ASBO is different and particular to the person it involves. The terms of the ASBO usually prevent people from going to places where they have caused trouble in the past. If this is not possible, for example, because it is there home or school or workplace, they will be limited in what they can do while they are there.
The ASBO will also usually prohibit them from doing whatever it is that they have done to cause trouble. This could be not playing loud music, but it could also be more serious, such as not carrying anything which could be used as a weapon. The ASBO may well also prohibit people from going near or speaking to certain other people – this could be the victim or fellow perpetrators of the crimes.
If a person breaks their ASBO, it is likely that they will face far more serious consequences as the ASBO is treated much like some kind of warning. If the person does not adhere to the warning, they must face the consequences.
Why do They Not Always Work?
There has been some criticism of ASBOs and their effectiveness because they are seen, in some circles, as a badge of honour. Some people view getting one as proof of their 'hard man' credentials and something to show off about to their peers. Therefore, for these people, they are not effective because they may well have actively sought them out.
ASBOs have become a very popular way of dealing with problem people who repeatedly appear in court for similar other offences. And while it is laudable that the authorities are trying their best to deal with the consequences of anti-social behaviour, it is also clear that for some sector of society, ASBOs are not the answer. In fact, in the case of people such as the ones detailed above, they may actually exacerbate the problem. But they are still a relatively new tool and for the moment, they will continue to be used as a punishment and deterrent.
You might also like...
The official report by the National Transportation Safety Board (NTSB) relating to the two planes that crashed into WTC on September 11, 2001 shows that they were traveling at a speed of 945 km/h and 796 km/h respectively. Pilots for 9/11 Truth, an international organization of pilots and aviation professionals, has pointed out that, according to the manufacturer, the Boeing 767 develops structural failure and dismembers at a speed surpassing 660 km/h when flying at near sea level in thick air. This has also been certified by a former senior NASA executive, Dwain Deets. It necessarily follows that the aircraft that slammed into the World Trade Center could not have been the planes corresponding to commercial flights United 175 and American 11. In his book The Big Lie, Thierry Meyssan had entertained the possibility that the two aircraft had actually been substituted by military planes according to the procedure contemplated in Operation Northwoods (p. 168). The NTSB report, which was declassified at the request of Pilots for 9/11 Truth, had already revealed that the cockpit door of flight American 77 had remained locked from the time of take-off until it disappeared from radar screens and allegedly crashed at the Pentagon site. The logical conclusion is that it would have been materially impossible to highjack the flight.
custard is nice.....
- 5-Jan-15 @ 3:00 PM
I appreciate this fantastic article. What does ASBO mean?
Gerg Mumbray
- 5-Jan-15 @ 2:52 PM