Why Being Fairtrade Makes You a Responsible Citizen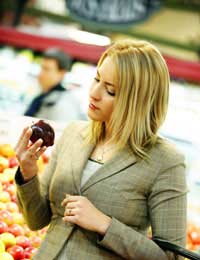 Making a decision to actively seek our Fairtrade products does, without doubt, go some way to making you a good citizen. Some people would argue that to be a good citizen, you have to support local businesses in the country of which you are a citizen. And certainly, there is some logic in this, this is a flawed argument to use when talking about Fairtrade. For Fairtrade does not compete against local producers in the UK – most Fairtrade products are those which are not grown or assembled in the UK. Fairtrade products tend to be things such as coffee or bananas. And if a Fairtrade product is one which is also manufactured in the UK, there will usually be a distinct difference – for example, chocolate. While Fairtrade does approve some chocolate manufacturers, they are usually the makers of chocolate using cocoa beans and methods very distinct to an area and therefore not usually in direct competition with British producers.
Why is Fairtrade so Good?
Any product which bears the Fairtrade mark has to meet a set of conditions which are especially drawn up to make sure that the traditional discrimination against small, developing world producers is minimised. This means that injustices in terms of working conditions and a poor market price are taken out the equation. Therefore, the people who make the Fairtrade products can be assured of a better quality of life because you or a consumer in the UK is choosing a Fairtrade product.
How Popular is Fairtrade in the UK?
It is growing hugely every year. And products such as coffee and bananas are especially popular. About 20 per cent of roast and ground coffee and 20 per cent of bananas sold in the UK each year are Fairtrade and the market doubles roughly every two years. Even so, more can be done. While there are some farmers who can supply a Fairtrade buyer with everything that they produce, some farmers still only sell on a tiny proportion as the buyer does not feel there is a market for it in the UK. This means that although that farmer gets a fair price for that one or two items, they may still be struggling with the rest of their produce. Therefore, good UK citizens could choose Fairtrade more often and show the buyers that there is still a market for more Fairtrade produce.
In 2007, the UK market in Fairtrade products was £493 million, one of the biggest in the world. There is a wide range of products and more choice than anywhere else in the world and there is also a greater awareness of Fairtrade here than anywhere else in the world. But that means there is a greater onus on those of us here to lead the way, select Fairtrade more often and push those buyers to buy more Fairtrade products to sell here, before hopefully introducing them into other world markets and building brand awareness there too. Charity may begin at home but it should also be extended to all those who we, as good UK citizens, are able to assist, wherever in the world they may be,
You might also like...