Ethics in Medicine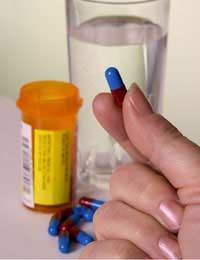 Ethics in medicine forms a huge chunk of what it means to be a doctor and trainee doctors will study ethics before they qualify. As a doctor or medical professional, they are privy to all kinds of information which they may not be otherwise and sometimes it can be tricky for them to know whether to tell anyone or not. In addition, they have to make all kinds of hard decisions and discuss these decisions with people – often when their life hangs in the balance. Medicine is not confined to doctors either, vets also use medicine and they too have very hard decisions to make which may call ethics into play.
The Hippocratic Oath
The Hippocratic oath is the code which binds doctors to an ethical practice. They must take the oath before they begin to practise and are bound by it while they are. The oath has changed radically from its initial form in ancient Greece but the basic idea behind it is that it makes all doctors lead an ethical professional life.
One of the most important parts and oft-cited parts is that patients can confide in their doctors without the fear that they will tell anyone else. Patient doctor confidentiality is vital to the well being of the patient because they must be able to tell the doctor things which go no further.
However, sometimes doctors will find themselves in a difficult position – such as if as young girl says she is pregnant and wants and abortion or a young girl wants to go on the pill. Whether the doctor should then tell the parents or not is a matter of much debate. The oath says not and protectors of the doctor patient confidentiality also say no – because if there was a danger of it being broken, the child would have no one to turn to for help. Far better, they say, is to counsel the child and encourage them to speak to their parents voluntarily.
Euthanasia and Abortion
Euthanasia and abortion are two tricky areas of medicine. In the UK, the first is illegal and the second legal. However, some doctors may feel that a patient who has asked to die because they are terminally ill has a right to die with dignity.
Similarly, a doctor who has been approached by a patient wanting an abortion may be prevented by their own personal ethics to recommend it. They should not – but it is only natural that from time to time this may go on. As for euthanasia, the penalties are strict for anyone who is caught doing it, but it is again clear to see where a conflict of ethics and the law could come in.
Vets
Vets face very tricky ethical questions, as they are legally able to end animals' lives. This is always done to prevent suffering in the animal but may be met with opposition from the animal's owner who loves them. In addition, the vet has to make the decision about when to end the animal's life. They have to effectively 'play God' and choose when the animal's life is no longer worth living - a hard decision for anyone, most of all a person who is trained to save animals' lives.
Ethics and medicine has always been virtually a whole field on its own. There are endless ways that medical professionals could be torn between what they should do and what they can do legally. The vast majority of doctors abide by the law, but it is not always that easy, and the debate of ethics in medicine should always be addressed before anyone moves into that field.
You might also like...