Ethics Versus the Law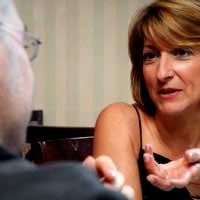 There will be occasions when our ethical sensibilities get in the way of our legal obligation. Ethics of course, is a tricky subject to write authoritatively on because everyone's ethical boundaries are different. But there are some occasions in ethics versus the law when everyone must admit that there is a conflict for some people, whether it is a conflict for them or not personally.
Think of it as a type of Robin Hood syndrome, although that is simplifying this complex topic slightly. But Robin Hood robbed the rich to give to the poor. His ethics won out – he wanted the poor to have their share of the cash. But robbery was still illegal. This is the case with other areas of ethics versus the law. Whether you agree that Robin Hood was right or not, most people should be able to see where the conflict arose for him, even if they would never have robbed themselves.
Abortion
Abortion is perhaps one of the most frequently cited examples of ethics versus the law. In the UK, at least, abortion is legal. Yet many people are against it at all, for varying reasons, but usually to do with their personal ethics. Most of the times, this does not cause a conflict, more than people protesting against abortion laws.
However, the one time it can come into play is for doctors. Doctors have to undergo many hours of ethical questions during their training but there will still be occasions of a doctor finding themselves in the position of having to at least discuss abortion, if not carry it out themselves. But if the doctor does not believe in it ethically, it presents a tricky situation. It is not the purpose of this article to debate the rights and wrongs of the ethical questions it refers to, so it will be suffice to say that there is a potential conflict in this area of law.
Euthanasia and Assisted Suicide
Euthanasia and assisted suicide are times when ethics and the law come into conflict for people other than doctors. The basic idea behind euthanasia and assisted suicide is when a terminally ill person takes their own life because they are suffering too much to have a good quality of life. Suicide itself is technically illegal, but it is more of an issue for the friends and relatives who may be able to assist the person to end their life. This will involve doing something that may technically be classed as murder or manslaughter.
Of course, the courts, if the person is prosecuted, will take everything into account but this does not ease the burden of deciding what to do in the first place for the person doing the assisting. Some people may decide that they simply cannot watch their loved one suffer any more and must do what the person wants. Other people may find it too much of a step outside the law for them. Of course, there are other factors that come into play when making such a decision, such as the very fact their actions will mean their loved one dies.
Ethics versus the law could be the subject of near endless debates. There is so much to do and say on the topic and due to the fact that no two people's ethics will ever be exactly the same. But everyone must be aware that these sorts of conflicts do exist. It is not enough to say that the law is right – it may be, legally, but in people's minds there will always be areas which cause a conflict. And with newer laws coming into legislation all of the time, which prevent people from inciting certain things, there will be more and more times when there is a conflict.
You might also like...