Citizenship Journalism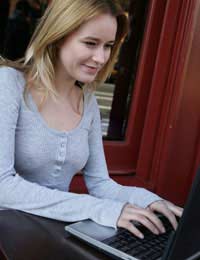 Citizen journalism is the name given to that curious new type of journalism which is springing up all over our TVs, newspapers and the internet. It basically means the types of journalism which members of the public contribute to.
That is, untrained people taking photographs and filing reports on events which once would have been the sole preserve of our media outlets. There are both advantages and inherent dangers to both taking part bin and also using content from citizen journalists.
When Is Citizen Journalism Used?
The internet has been the biggest source of citizen journalism and has helped to contribute to its huge rise in recent years. Citizen journalism was started by people who had blogs, or online diaries recording what they saw on a day to day basis, which obviously included news events.
This type of citizen journalism includes some comment as well – often far more outspoken than that which you would find on an open page in a newspaper. This can be good because there are fewer reservations but also bad because there is so much more room for them to offend and spout ill informed views.
From this stage, people with digital cameras and access to email started to email in pictures of events and write-ups to accompany them. Newspapers and TV stations started to use these – at first just in their online editions but as this has become more common so they have started to creep into our mainstream media. In fact, when big events happen, such as the July 7 bombings, much of the footage which the media outlets have is from citizen journalists because, by their very nature, they are first on the scene. Most media outlets, including the BBC, now ask for people to send in footage and photos of events or small write ups of anything they may have seen.
Advantages and Disadvantages
The advantages to citizen journalism are numerous. The first is that for media organisations, they allow them to have instant access to on the spot footage. It means that media outlets can carry pictures which they simply would never get if it were not for citizen journalism. Most people will remember the mobile phone camera pictures of the underground tunnel on July 7 – that all came from citizen journalism.
If it was not for citizen journalists with their mobile phone cameras the public would never have had any idea what the situation was like in that tunnel because of course, there was no way that TV crews were going down there.
But this leads us on to the disadvantages of citizen journalism. The main disadvantage is that there is a big danger risk to the members of the public taking this footage. The second danger is that these people have no media training and no knowledge of any laws which they may be infringing either during the capture of the footage or the release of it to the media – such as if children have been captured in the footage without their parents' consent.
Whether we like it or not, with the explosion of availability of this kind of footage and the numbers of people willing to record it, citizen journalism is here to stay. It will never wipe out journalism but it is getting more important and more useful to media organisations. As the interactive internet becomes more and more important, with social networking sites growing and anyone able to publish anything instantly, citizen journalism will become more prevalent and far more visible to everyone.
You might also like...