What Europe Means for Ordinary People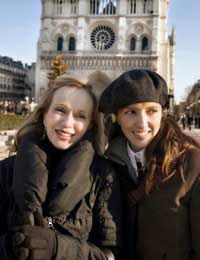 People are increasingly becoming more and more apathetic about politics in general, including those in their own countries. So it is only natural that the inner workings of the European Union hold little interest for most people. But, the EU is important to us all and whether we like it or not, it does have an effect ion us. This article will try and look at some of the ways Europe is important and what Europe means for ordinary people.
Legislation
One of the main ways Europe has impacted on the lives of people who live there is through legislation. Everyone has heard the stories about the silly legislation, such as banning bananas which are not curved enough, but there are plenty of other laws and rules which have been brought in by Europe which do have ramifications for ordinary people – whether the ordinary people agree with them or not.
One of the most high profile pieces of legislation was the law stating that all measurements should be displayed in metric measurements across Europe – something which particularly impacted on us here in the UK because we still used imperial measurements widely, although metric was standard. This piece of legislation led to widespread criticism but it did mean that all shopkeepers and market stallholders had to change their ways.
There was fear that, for some people, especially older people, there would be extreme confusion with regards to the swap, but most places now display metric and imperial together or provide conversion, charts. The rules led to some people being dubbed metric martyrs – those people who refused to change their measurements and kept running with imperial.
Travel
Travel within Europe has become so much easier since the EU borders were relaxed. People from most EU countries, but nit the UK, can travel without a passport as long as they have photo identification, thanks to the Schengen agreement. This makes life much easier for anyone who needs to travel between neighbouring countries quickly and easily as they are subject to fewer immigration checks.
Immigration
Immigration is one of the ways the lives of ordinary people have been impacted ion thanks to the EU. This is a controversial topic for many people as there are a lot of people who do not agree with the influx of immigrants into their countries. Of course, it also has the opposite effect as well, in this country; people can immigrate out to Europe.
However, it is the people immigrating in who hit the headlines. There have been many Polish people who have moved to the UK since Poland was accepted as a member of the EU. There are now shops selling Polish produce, newspapers printing Polish editions and Polish Saturday school.
Poles also fill the job that many British people do not want to do – such as the hard labour of working in farms and seasonal work. So, immigration can be seen as a positive effect in ways such as this. Sadly, it is always something which is going to cause controversy – that shows no sign of abating.
This is just the tip of the iceberg when it comes to the ways in which Europe has meaning for ordinary people. But it is hoped that it proves Europe is far from irrelevant from people's lives. It does mean something, and, as such we must all take an active interest and make sure our voices are heard.
You might also like...