What is the EU?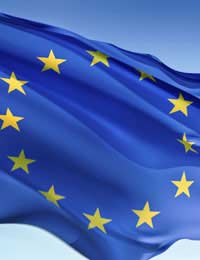 The EU has played an increasingly important role in the way our country works and in the lives of the people in it for many years now. But there are many, many people who do not know exactly what the EU is.
It is a question that can be frequently heard – what is the EU – around election times, especially for the European elections. The simple fact is that the EU is a complicated organisation, which most people feel, wrongly, is very distant from their everyday lives.
Add to this an inordinate amount of information on both pros and cons of the EU spewed out by all media outlets and it is not wonder that people get confused about exactly what it does.
So What is the EU?
The EU is the short term for the European Union. The European Union is made up of, at the moment, 27 member states – countries within Europe. However, this could change soon, as the union has rapidly expanded within recent years, from 12 just a few years ago.
At the moment, there is about half a billion people within the EU – people of all walks of life, so it is only natural that at some points there may be some kind of conflict. The EU must try to please everyone but is never going to be successful.
The EU affects many aspects of life for its member states although at the moment there is no constitution, Opponents say this would make it too much like a federation of states such as the USA and national identities would be lost.
The Single Currency
The single currency, the Euro, is probably the most obvious outward sign of the EU to its members. However, as we have not adopted it in Britain yet, it is not an obvious sign for us. But elsewhere in Europe, the Euro has made trade and travel much easier, thanks to its existence.
The Schengen Agreement
The Schengen agreement exists between countries on the continent, not necessarily just EU members. It allows travel more easily between borders with individuals not obliged to show a passport. This means people and goods can be moved much easier.
Again, critics of Europe are concerned that this will lead to borders being broken down completely between EU countries at some stage in the future – again, impacting on national identities.
Laws and Court
The European Court of Human Rights is now the highest court in existence for people in member states. People who are not satisfied with the way something has been dealt with in their country can take their case to the European Court of Human Rights. As the name suggests, it deals with human rights cases, which can be anything from ill-treatment to invasion of privacy.
Security
Security has long been a thorny issue for EU members. Some countries and members advocate a cross union security force, if not fully integrated armed forces. But there are those who vehemently oppose this and it looks far from being a reality at the moment. But with joined up thinking across the union, security can be improved and a cohesive strategy implemented.
Whether you are pro Europe or a Euro sceptic, one thing is for sure and that is that Europe is not going to go away. It has expanded so rapidly in recent years and looks set to do the same now. There are plenty more countries queuing up to join the union and the importance of it is only going to increase.
You might also like...